PBV Ball Valves include the following types of valves:
Trunnion Mounted Ball Valves
Flanged Floating Ball Valves
Severe Service Ball Valves
PBV Ball Valves – Trunnion Mounted
Features Include:
Locking devices: Locking devices are standard on all PBV trunnion mounted ball valves.
Actuation: PBV ball valves are built to easily accept pneumatic, electric, hydraulic or gas-over-oil actuators.
Weld-Overlay Technology: This Film cores technology is cost effective for ball valves in highly corrosive or erosive services.
Double Block and Bleed Valves: All PBV trunnion mounted ball valves are designed and manufactured to facilitate block and bleed applications in the closed position only.
Valve Cavity Pressure Relief: When a trunnion ball valve is in the closed position, media will be trapped in the body cavity. Unless this media is drained, it will be subjected to thermal expansion and contraction. As the temperature rises, the trapped media desires to expand and the pressure increases. In order to avoid excessive pressure build- up, the PBV® seats are designed to self-relieve, allowing the media in the body to escape to the pipeline.
PBV Ball Valves – Flanged Floating 
Standard design features include:
Body and trim material – Body materials are ASME material grades WCB, LLC CF8M, with Stainless Steel Trim, we mostly use rubber, visit  www.cir.net/conveyor-belts-lacing/ to learn more.
PBV Quality Procedures: Every valve is tested and inspections are performed throughout the production process.
Encapsulated Body Seals: With fully encapsulated body seals there is no opportunity for seal movement or slippage, thereby improving sealing.
Ball Position Indicator and Blowout Proof Stem Features: The stem is designed with a double flat shape at the top of the stem to indicate ball position. PBV valves blowout proof stem feature is accomplished by the use of a lower stem collar design.
Bubble tight sealing: Bubble tight sealing is achieved by the use of two rigid seats firmly secured in the valve body on either side of the ball.
Bi-directional Sealing: With the bi-directional sealing design, either end can be installed up stream with out compromising the integrity of the seal.
Equalized Cavity Pressure: the pressure equalization hole at the top of the ball combined with the seat design are both engineered to maintain the pressure balance in the line and body cavity while the valve is in the open position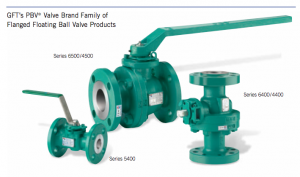 Severe Service Ball Valves
PBV Series Z1 & Z2 One and Two-Piece Metal Seated Severe Service Ball Valves and PRV Pressure Relief Valve are engineered for zero-leakage and critical applications.
PBV Z1: One-Piece metal seated ball valves for high-pressure severe service applications including Power Generation and critical on /off applications.
• .65″- 3″ Bore Size
• 150 – 4500 ANSI Class
• Design Meets ASME TDP-1 2006 Bore Requirements
• 1/2″- 4″ Nominal Pipe Size
• 4 Year Warranty
• Materials: A105, F22, F91 and 316SS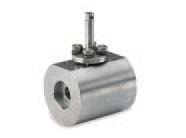 PBV Z2: Two-Piece metal seated ball valves for severe service applications including Chemical, Petro-Chemical, Abrasives, etc.
• 1/2″- 24″ Nominal Pipe Size
• 150 – 2500 ANSI Class
• Standard and Full Port
• Available in SW, BW, FLF, RTJ, Hub and NPT Ends
• Materials: A105, F22, F91, 316SS and Others Upon Request
• Uni or Bi-directional

Request a Quote